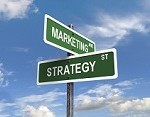 Engaging Teams, Leaders and Organizations in Reaching Their Full Potential
What do the highly successful companies like HP, Ernst & Young, SAS, Disney and Boeing have in common?
They utilize the strategic management-consulting, leadership and team development, and employee engagement services of Cynder Niemela.
They come to us because they want to:
Deliver extraordinary value to customers for a competitive price
Build empowered and agile teams
Innovate ahead of the competition
Inspire and engage their employees around a compelling vision and mission
Delegate decision-making to those closest to the customer
Develop collaborative leaders to resolve critical organizational issues
Cut product and service costs while also reducing manufacturing cycle times
Simplify processes so that all work performed is high impact
We provide innovative programs that result in measurable business success while enhancing the personal and professional lives of business leaders, their managers, teams and organizations.
Click on the titles below for additional information.

MANAGEMENT
CONSULTING
Culture & Change Management: Building big cultures for small companies to grow into
Employee Engagement: More Innovation. Higher Productivity. Engaged Customers.
Team Work: Building Healthy Teams.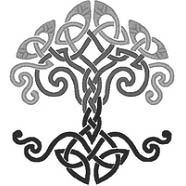 PROFESSIONAL DEVELOPMENT, LEARNING TEAMS & WORKSHOPS



Professional Coaching: For individuals and teams
Leading the 21st Century Small Business: Take your company to the next level. For business owners, managers & entrepreneurs
Leading & Developing Teams: Learn The Art & Science of Leading High Impact Teams
Cynder Niemela, MA, MBA leads a strategic management-consulting firm specializing in innovative change management, employee engagement and development programs for leaders, managers and teams that result in measurable business success and individual fulfillment. Our mission is to help business owners and managers build their capacity for collaborative leadership and teams in order to achieve highly engaged workplaces and resilient, sustainable cultures.