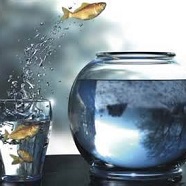 Transforming Leaders Lives
"Executive Coaching has provided me with a way to assist my team members in identifying their skills, communicating more effectively, and developing strategies to empower themselves and others to successfully reach their goals. "- Executive, Financial Services
One reason great leaders are so effective is that they are always trying to improve themselves – not just asking everyone else to improve. Our most successful clients are dedicated to walking-the-talk; they are great role models in consistently working to evolve their self-leadership.
Executive Coaching is a facilitative one-to-one, mutually designed relationship between a professional coach and a leader in the organization. The focus of the coaching is designed to enhance individual and organizational performance, and personal fulfillment.
Do you want to accomplish one or more of the following?
Break out of the day-to-day operations and take your business to the next level
Enhance your executive presence
Find more time for yourself and your family
Live an active legacy by finding meaning and purpose in your life
Lead & sustain personal and/or organizational transformation more effectively
Increase revenues and profitability
Help your team reach its potential
Build a peer network of successful leaders
Enhance your business acumen
Contact us today to schedule your complimentary 30-minute coaching conversation.
What is Executive Coaching? Click Here