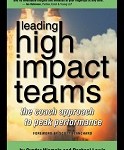 Leading High Impact Teams
From employees and bosses struggling with the pace of change in a shifting economy to companies grappling to meet demands from market forces that they can no longer predict, all are finding that coaching is the competitive advantage they need to sustain high performance cultures and stay ahead of the curve.
In the book, Leading High Impact Teams: The coach approach to peak performance, Cynder consolidated her twenty years of experience working with global teams in her roadmap for starting, building, and sustaining high impact teams. Since 2001, Cynder continues to evolve an evidence-based approach to team coaching with a diverse group of client companies from global Fortune 100 companies to entrepreneurial start-ups and mid-sized companies.
The High Impact Team Toolkit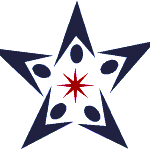 Based on our more than twenty years of working with teams; the HIT Toolkit provides a roadmap for developing the 20 Practices of High Impact Teams.
The team toolkit includes 16 unique workshops, a team kickoff agenda, coaching support with a focus on improving team performance, fully developed power point presentations for facilitating team workshops.
The teaming toolkit is for leaders, and OD and HR professionals who want to spend their time working with the team … not developing teaming tools and workshops.
Blue Belt Leadership: Leading the 21st Century Small Business
On-the-Job Learning for Business Owners, Entrepreneurs and Managers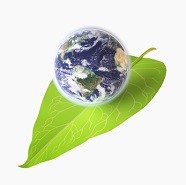 Business owners, entrepreneurs and managers want to build high performance cultures, but most are unsure of how to begin. Cynder Niemela empowers them through a collaborative learning model.
Unlike university leadership programs built on theory alone, we empower business owners, CEOs and managers through a collaborative learning model. In small groups, participants learn and develop skills required of their roles by applying the lessons within their companies and learning from each other. Click here for additional information.