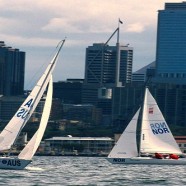 When it comes to developing a workplace culture, leaders play the critical role.
The pace of work in America and throughout the world has accelerated at an increasing rate the past twenty years. Change, of course is a given. To thrive personally and professionally in the 21st century requires a different kind of leader and a different approach to leading change.
Leaders are asking employees to break old habits that are no longer useful or productive and create new ones that better support the needs of an agile organization. However, for leaders and employees – new and better habits can be hard to create and unproductive habits can be hard to break.
Our change seminars, workshops and consulting programs are different from other change programs because we build them on 20 years of demonstrated success in helping leaders, teams and major organizations sustain meaningful transformation … and on sound theory.
Companies that become great places to work consistently outperform competitors with enhanced returns, greater productivity, deeper collaboration, and more innovation.
If you want to enhance your workplace culture to one that inspires leaders and employees to do their best work – contact us to see how we can help. 
Cynder Niemela's Change Management offerings are designed to support change at all levels of the organization. Our change management programs assist executives to drive organizational change, empower managers to lead through change, and enable employees to navigate and respond to change appropriately.