Leading the 21st Century Small Business; Take you company to the next level
Leaders want to make their workplace a great one. They believe that with the right tools they can create an outstanding work environment, but are unsure of how to begin. We offer the tools and resources leaders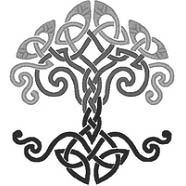 need to create a high performing workplace.
On-the-Job Learning for Business Owners, Entrepreneurs and Managers
Our Leadership Training programs are built on 25 years of working within the best workplace cultures. Our services empower leaders with the knowledge and leadership skills to advance and improve their company culture.
Companies that undertake the journey to become a great workplace consistently outperform competitors with enhanced returns, greater productivity, deeper collaboration, and more innovation. Companies can build a workplace culture based on trust that inspires leaders and employees to do their best work with a profound approach.
[wpsr_facebook]   [wpsr_retweet][wpsr_linkedin]