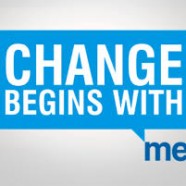 My role is a change agent
By definition, a consultant is an agent of change. Most changes business leaders want to make, do not require technical expertise such as accounting, technology, production, or finance. Leaders want behavioral change that improves how people work together, how their clients experience working with the company, and most of all – their experience of leading the company.
To implement these changes requires the masterful skills and code of conduct of a professional consultant and change agent.
A collaborative consultant (or change agent) is a trained and experienced behavioral scientist
A collaborative consultant knows how to engage people in an organization in solving their own problems. This is a key distinction between a collaborative consultant and "someone who provides advice." Just as attorney and physicians complete educational requirements and an internship, professionally trained consultants also have rigorous requirements.
In addition to the educational requirements, professional consultants must demonstrate a thorough understanding of the consultant's role and conduct as an agent of change. Inviting an outsider into your company, asking questions and interacting with employees can be a disruptive force. Employees watch the consultant; they want to know what the consultant is doing and why. If the consultant inadvertently breaks confidentiality, takes sides, or shares information inappropriately the project is at risk as is the leader's reputation.
My training and experience equipped me with comprehensive knowledge of human behavior and organizational dynamics, supported by significance experience working with Ernst & Young, a top global consulting firm. In addition, I held internal roles leading successful organizational effectiveness projects for three Fortune 120 companies.
CYNDER NIEMELA leads a strategic management-consulting firm that collaborates with her clients to build cohesive, resilient and sustainable cultures; freeing them to create the futures, they envisioned.
Unlike high-priced consultants and coaches who just sell a one-size-fits-all program in a naive attempt to fix complex and chaotic environments, we work within the culture to align the company's values, business strategies and employee behaviors.
Recognized by Fortune Magazine as an expert in assisting global leaders and business owners achieve breakthrough results and profitability, Cynder Niemela collaborates with her clients to develop and leverage the potential of their people, brand, culture, and vision for sustainable results.