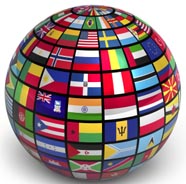 Collaborative Partners through the Consulting Engagement Life Cycle
As a management consultant, I collaborate with leaders and their companies to leverage the impact their people can have on the company's overall effectiveness. With degrees in business and consulting psychology and over 15 years of consulting experience, I understand how human behavior and an organization's culture can either further or derail the best business strategy.
We collaborate with our clients and assist them improve their company's capacity to work more effectively internally and externally. For example, business owners and leaders contact us when they become aware of an issue and the negative effect on people and /or desired business results.
Leaders tell us they want:
To improve interpersonal and group processes
a culture that fosters higher morale, engagement and commitment to company values
to more effectively lead their company through rapid growth and internal chaos
more effective communications between departments and teams or with customers
to enhance their ability to cope with organizational problems of all kinds
employees to make more effective decisions and reduce the amount of rework and complaints
managers who act in a more appropriate management style
enhance their skill in dealing with destructive conflict
higher levels of trust and cooperation among employees and teams
to enhance their relationships with customers, vendors, and other key stakeholders, and
to lead smarter, enjoy their business more, and have more time for family and hobbies
Management Consulting Services
We provide innovative programs that result in measurable business success while enhancing the personal and professional lives of business leaders, their managers, teams and organizations. Please click on the titles below for additional information.
Related Posts
Please click on the titles below for related Management Consulting Posts.
What do the highly successful companies like HP, Ernst & Young, SAS, Disney and Boeing have in common? They utilize the strategic management consulting, leadership and team development, and employee engagement services of Cynder Niemela.