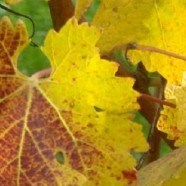 I love Thanksgiving because it is a time we come together to appreciate all that we are thankful for.
One morning this week the thought "Legacy: A word is worth 1000 pictures" magically showed up – and it resonates. Perhaps it was the anticipation of Thanksgiving, editing pictures from our recent vacation and my writing on leadership all coming together in this wonderful word – Legacy.
What is a leader?
My intention with this blog is to explore the distinctions between transformational leaders who actively practice their legacy by fostering highly engaged workplaces from those transactional managers who aspire to leave a legacy of leadership.
Traditional leadership has failed the American workplace and this is leading to workplace stress. Just consider the latest statistics on engagement levels in the US:
"Only 30% of US workers today admit to being engaged in their jobs … Why? 70% say they aren't getting proper support from their leaders."  –Dr. Jim Harter, Director of Research, Gallup
"53% of all US workers today effectively hate their jobs." –The Conference Board
"The single highest driver of engagement today is whether or not workers feel their managers are genuinely interested in their well-being.  Less than 40% of workers now feel that support." –Towers Watson
"Half of all employees who do not feel 'valued' at work, intend to bolt." –American Psychological Association
It is evident that our 20th century leadership practices are not effective in building innovative, engaged and successful 21st century organizations. After more than 25 years of working with great leaders and those who hold positions of power, I am not alone in coming to this conclusion.
What is a leader? A person who transforms and grows their capacity for self-development and develops others. Leadership is transformational; a leader's legacy is dynamic and it is a practice.  Next, I will explore what it means to have a transformational leadership practice.