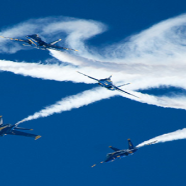 Individual and Team Coaching is producing dramatic and measurable results in the global marketplace.
Recognized in Fortune Magazine as a pioneer in team coaching, Cynder Niemela brings her leading-edge thinking and proven approaches to the art and science of leading high impact teams.
Since publishing her first book on teams in 2001, Cynder Niemela continues to evolve her evidence based High Impact Teaming model by applying transformational leadership practices and principles.
Testimonial for Leading High Impact Teams
"I have read most of the classic approaches to teams over the years as well as some of the new, breakthrough works on teams…none of which have provided me with a more complete approach to actually bringing teams to life. Although in my heart and mind, I had always known coaching and teams would combine into a powerful partnership, Cynder further confirmed this in providing an extremely strong argument and process for reaching peak performance in your organization through well-coached teams!"   Scott Blanchard, Ken Blanchard Company