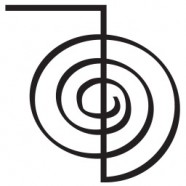 Background
Results of the employee engagement survey indicated employees in the field were significantly more dissatisfied with their managers and with opportunities for career growth and development than employees in the home office.
The objective of this engagement was to enhance the effectiveness of managers, the key influencers of employee engagement in the field:
Enhance management skills and effectiveness of field managers, and
Provide learning opportunities and career paths for field employees
The Engagement
Provided the overall strategy for leadership development and provided leadership coaching to the division presidents and EVP of HR. The engagement included the development and implementation of
Leadership competencies
learning & development philosophy and HR policies
learning and development plans for every leader
development of in-house learning and development programs
succession-planning methodology and toolkit to identify hi-potential employees at risk
performance management methodology, and
compensation plans
Testimonial
"I was under Cynder's direction while I did some project/consulting work for her. Cynder was very supportive and professional, and always got the best out of her staff and others. Under her direction, we created a model to assess staff collaboration, key inter-dependencies, and uncover gaps and redundancies, while rewriting 70 plus position descriptions, along with rewriting the M,V,V of the business unit.
Cynder's creativity and strategic vision moved the organization to the next level and helped solidify a strong HR infrastructure from which to support the business unit. She was very comfortable in the role of player/coach with her "C" level peers and was a great resource to all."  –HR Director, Vanguard