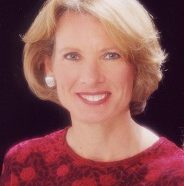 Forward-thinking CEOs, business owners and entrepreneurs have big plans for growing their companies. However, chaos has taken over – things are falling through the cracks, deadlines are missed and, most of all, customers are unhappy.
CYNDER NIEMELA leads a strategic management-consulting firm that collaborates with her clients to build cohesive, resilient and sustainable cultures; freeing leaders to create the future they envisioned.
Unlike high-priced consultants and coaches who just sell a one-size-fits-all program in a naive attempt to fix complex and chaotic environments, we work within the culture to align the company's values, business strategies and employee behaviors.
Recognized by Fortune Magazine as an expert in assisting global leaders and business owners achieve breakthrough results and profitability, Cynder Niemela collaborates with her clients to leverage the potential of their people, brand, culture, and vision for sustainable results.
We get you back in the game, thinking creatively about growing your company and just plain having fun again.
Testimonials for Cynder Niemela as a Thought- and Business Leader
"I first admired Cynder's skills in organizational development and coaching during the early years of the coaching industry's maturing, when she articulated sound practices and and educated client organizations in ways to be efficient, effective and human. At CCS, where I consulted and coached, she navigated a complex structure with sensitivity, and helped the relatively young company build greater capacity by securing, retaining and developing the talent necessary to their growth. She is a deep listener, with an fine ability to see and call forth the potential in talented people." –Global Leadership Coach & Executive Development Expert
"Great leaders know that people are the priority and Cynder is a prime example of a Level 5 leader (Jim Collins – "Good to Great")! Her innovative ideas helped shaped CCS to both drive business and reshape the organization's development. I had the pleasure of working with Cynder when I was Executive appointed PM for Employee Engagement Committee. She was a true mentor who was able to provide valuable HR experience and insight that resulted in several successful company-wide initiatives. Cynder is just an amazing person that is worthy of my highest recommendation!" –Client Services Director – Unilever at Advantage Sales & Marketing
"Cynder is a woman of incredible principles. Her honesty and dedication to the truth, is matched only by her support of her friends. It was in incredible honor to know Cynder, and I can only hope that our paths will cross many more times in the future. Best of luck in all that you do, Cynder!"  Editor-at-Large for Elearning Magazine
"Cynder is a terrific business partner that I have been associated with for many years. An excellent communicator and a great strategic thinker." -Executive Director, Global Outplacement Firm
"Cynder is a highly capable human capital thought leader and strategist I have been fortunate to know and have as a colleague for several years. I have benefited from her wise insights while benchmarking and sharing best practices in talent management. Cynder is a trusted colleague who shares openly, thereby solidly contributing to the larger talent community. I highly recommend her." -Global Talent Management Leader, Sony Electronics
"I was under Cynder's direction while I did some project/consulting work for CCS. Cynder was very supportive and professional, and always got the best out of her staff and others. Under her direction, we created a model to assess staff collaboration, key inter-dependencies, and uncover gaps and redundancies, while rewriting 70 plus position descriptions, along with rewriting the M,V,V of the business unit. Cynders creativity and strategic vision moved the organization to the next level and helped solidify a strong HR infrastructure from which to support the business unit. She was very comfortable in the role of player/coach with her "C" level peers and was a great resource to all at CCS."  –HR Director, Vanguard