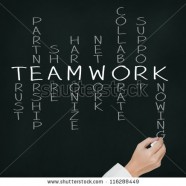 Conscious Teaming-CN (click on title for presentation)
One of the greatest challenges facing global leaders is how to build cross-geo and cross-cultural teams. In this presentation I will be using a case study to teach coaches on the call how to engage, co-create and implement a culture transformation project that introduces new skills important for building collaboration that results in measurable continuous improvement.
Conscious Teaming is a systems approach that engages individuals, teams, and other stakeholder relationships in unleashing their full potential. The approach is developmental, appreciative and sustainable. We weave together practices from several disciplines including the natural and social sciences, the arts, leadership, economics and sports psychology.