What do our clients say about coaching with Cynder Niemela?
"Executive Coaching has provided me with a way to assist my team members in identifying their skills, communicating more effectively, and developing strategies to empower themselves and others to successfully reach their goals. " – Executive, Financial Services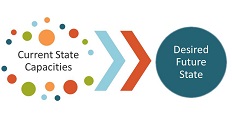 One reason great leaders are so effective is that they are always trying to improve themselves – not just asking everyone else to improve. Our most successful clients are dedicated to walking-the-talk; they are great role models in consistently working to evolve their self-leadership. More about Executive Coaching 
Contact us today to schedule your complimentary 30-minute coaching conversation.
[wpsr_facebook]   [wpsr_retweet][wpsr_linkedin]