When it comes to evolving your workplace culture, leaders play the most critical role

Change, of course, is a given. Businesses and people have external and internal forces that must be addressed if one is to thrive. However, to thrive in the 21st century, personally and professionally requires a different kind of leader and a different approach to leading change.
Is your workforce able to adapt to change and increase their effectiveness on the job?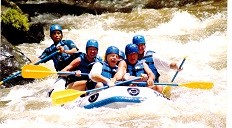 Change is inevitable; thriving is not. Your business has a greater likelihood of thriving in this dynamic 21st century business environment when you select for and build a capacity for resilience in yourself and others. The next most important criteria to building change agility are in understanding and applying the phases of change. Click here for more on the phases of change.
To prepare for your next change, first know the level of change readiness of your organization? Contact Cynder to schedule a complimentary assessment.
Change Management Consultant Cynder Niemela brings expertise and 20 years of demonstrated success in helping leaders, teams and organizations sustain meaningful transformation. We engage you and your team in fostering a resilient and agile culture that can better respond to current and future changing conditions. Our objective is to pass our knowledge to you while integrating seamlessly into current ways of conducting business.
[wpsr_facebook]   [wpsr_retweet][wpsr_linkedin]