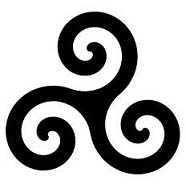 The Engagements
Led the

Culture Transformation

of three airplane programs to a team-based system for engaging and involving 10,000 employees site-wide. The one-year project resulted in significantly improved levels of employee engagement, measurable efficiency and resource optimization.
Entrepreneurial Culture Threatened

: After merging with a large, successful company in the entertainment industry, the CEO hired us to assist with the post-merger integration of his entrepreneurial communications company. After experiencing phenomenal growth, the CEO's major concern was losing his best and brightest talent due to the perceived clash between entrepreneurial and big political cultures.
Testimonial
"Great leaders know that people are the priority and Cynder is a prime example of a Level 5 leader (Jim Collins – "Good to Great")! Her innovative ideas helped shaped us to both drive business and reshape the organization's development. I had the pleasure of working with Cynder when I was Executive appointed PM for Employee Engagement Committee. She was a true mentor who was able to provide valuable HR experience and insight that resulted in several successful company-wide initiatives. Cynder is just an amazing person that is worthy of my highest recommendation!" –Client Services Director – Unilever at Advantage Sales & Marketing