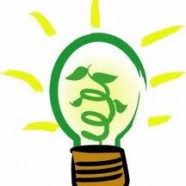 Consulting Point of View
I have an optimistic view of humankind. That is, I believe that when we provide a supportive environment, people are capable of developing high levels of their potential, they accomplish more and in the process, they experience greater fulfillment.
When companies provide opportunities for employees to grow into their potential, they foster highly engaged cultures and build healthy, thriving companies that benefit all stakeholders. For more on employee engagement, click here
Organizations and people are complex; therefore, many variables can contribute to the issues people experience in their companies. I practice a rigorous approach to inquiry; collaborating with clients to search for causes, testing theories, and reviewing results before planning a course of action.
Our Approach
Our approach is both collaborative and action oriented.  Unlike high-priced consultants and coaches who just sell a one-size-fits-all program in a naive attempt to fix complex and chaotic environments, we work within the culture to align company values, business strategies and employee behaviors.
We take a holistic view of the organization and its system. We do not isolate one part (e.g., department or work groups, individuals, cliques, norms, values, and products) without considering the whole because changing one part of a system affects the other parts. Thus, in our consulting, we focus on the total culture of a company because the behavior of an individual or a group is generally a product of the culture rather than any one personality.
The benefit of working with us is that we actively collaborate with our clients and their teams to assess and address issues.  Specifically, here is what you can expect from us:
We actively involve our clients in assessing and learning about their problems and then solving them.
We do not presume to know your business or your company better than you do
We engage our client teams in dialogue around the findings
We do not simply return findings in the form of a written report
We collaborate with you to identify and rank specific problems and their real causes
We do not tell you what your problems are and why you have them
 We collaborate with you to develop plans for addressing your issues realistically and practically
We do not tell you what you "should do" or how based on theory or our past work
We collaboratively gather and assess data, prioritize and plan actions and measure results. When our work together is complete, we leave you with practical and useful tools for sustainable self-analysis and self-renewal.
We do not encourage your being dependent on us for process improvement.
For more on our Collaborative Consulting Process click here.
Cynder Niemela, MA, MBA leads a strategic management-consulting firm specializing in innovative employee engagement and development programs for leaders, managers and teams that result in measurable business success and individual fulfillment. Our mission is to help business owners and managers build their capacity for collaborative leadership and teams in order to achieve highly engaged workplaces and resilient, sustainable cultures.